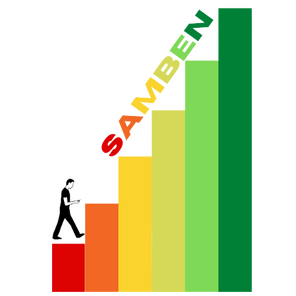 Samuel Benjamin Biz
---
Hello, I am Samuel Benjamin, Welcome to my webpage. I am an educator, and Youtuber. My major niche is crypto airdrops.

I have compiled some very good videos here to help you.

I will also be creating webinars and e-book to help all my fans out there soon.

Subscribe to my Youtube channels and start getting free crypto airdrops from leading cryptocurrencies.

I will teach you how to get airdrops with step by step explanations recorded on video for you free of charge.

Take part in crypto airdrops right on SamBenBiz, see our full crypto airdrop calendar, counting cryptocurrencies, token and other cryptoassets for current, up-coming and closed airdrops.

You can learn from the vast number of videos compilations on this page.

And don't forget to subscribe to my Youtube channel, send me a mail and like my facebook page.
---
Ongoing Airdrops
Lovelace World - LACE
Starter- START
OneRare - ORARE
Dragon Kart- KART
Arche Network - ARCHE
Zamio - ZAM
Dogs of Elon - DOE
Automata Network - ATA
GoldMiner - GOLD
Upcoming Airdrops
Radio Caca - RACA
Playermon - PYM
Turtle Finance - TRE
---